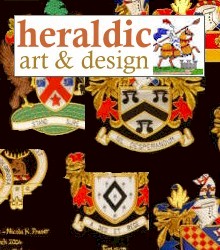 ARMS(SHIELD)
Argent, an OAK TREE Proper surmounted by a SWORD, blade Argent hilt and pommel Or(Gold), on the tip of which a ROYAL CROWN of SCOTLAND Or(Gold) with a CANTON Azure.

CREST
Out of a DUCAL CORONET Or(Gold), a THISTLE erect, flowered and leaved Proper.

MOTTO
"E'EN DO AND SPARE NOT"